Gigolo
Gigolo is a frontend to easily manage connections to remote filesystems using GIO/GVfs. It allows you to quickly connect/mount a remote filesystem and manage bookmarks of such.
It is part of the Xfce Goodies project and also hosted on the Xfce servers though it doesn't have any hard Xfce dependencies and can be used on other desktop environments as well. The only hard dependency is GTK2 (2.12 or newer).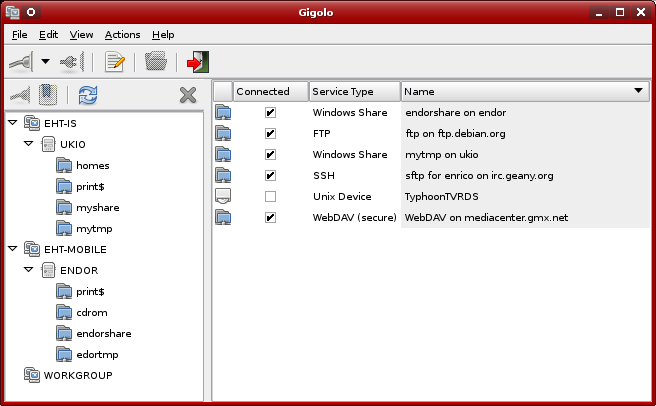 More information and the source code for download can be found at https://www.uvena.de/gigolo/.